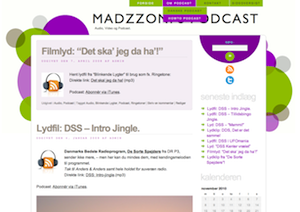 FreeDream 2010 is a free, colorful and translation-ready standalone WordPress 3.5+ theme based on almost all the handy functions from the default Twenty Ten WP theme – released under the GNU license and now also available from WordPress Theme Directory!
This full version WordPress-theme is heavily based on the FreeDream theme HTML5 and CSS3 design presented by Dreamweaver Gratuit. (Nice work Caroline!)
The FreeDream 2010 Theme for WordPress 3.0+ is stylish, customizable, and readable, with rounded corners – make it yours with a custom menu, and a background.
FreeDream 2010 supports six widgetized areas (two in the sidebar, four in the footer) and featured images (thumbnails for gallery posts). It includes stylesheets for print and the admin Visual Editor, special styles for posts in the "Asides" and "Gallery" categories, and has an optional one-column page template that removes the sidebar.
The FreeDream 2010 theme supports all Twenty Ten user interface language translations and is Crossbrowser compatible and looks even nice on the iPad. ( but there is no support for rounded corners, created via CSS3 in MS IE 7/8.)

Basic Setup of this Full Version Theme.
Installation!
Download and install FreeDream 2010 directly from inside your WordPress Dashboard -> Themes manager,
Or,
1. Upload the FreeDream 2010 Theme folder to your /wp-content/themes folder.
2. Activate the theme from the WP Dashboard.
3. Build your Top Navigation-Menu for the pages. (See the Readme.txt file)
4. Done!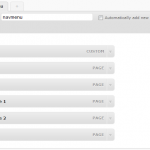 Top Navigation Menu:
- Default the page-links start from the right! Use the Menus function in Dashboard/Appearance to rearrange the buttons and build your own Custom-menu. DO NOT USE LONG PAGE NAMES, Maximum 14 letters/numbers incl. spaces!
- Read more more about Menus here.
The Twitter button:


- Uncomment the lines in the sidebar.php, if you want to provide your twitter link. Replace YOUR_TWITTER_NAME in the URL with your own profile-name.

Download:
FreeDream 2010 Ver. 1.10.
Last update: 19. November 2010. (Full Theme version!)
This WordPress 3.0+ theme is released under the GNU license!