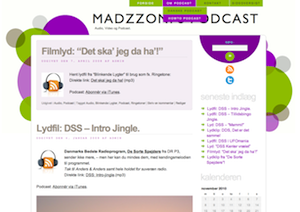 Update, Get the full version here!
You want a colorful and translation-ready WordPress 3.0+ theme based on almost all the handy functions from the default Twenty Ten WP theme? Well, Here it is!
The new 2010 FreeDream child theme is ready to go for Free, – released under the GNU license!
This Twenty Ten child theme is heavily based on the FreeDream theme HTML5 and CSS3 design presented by Dreamweaver Gratuit. (Nice work Caroline!)
The 2010 FreeDream Child theme for WordPress 3.0+ is stylish, customizable, and readable, with rounded corners – make it yours with a custom menu, and a background.
2010 FreeDream supports six widgetized areas (two in the sidebar, four in the footer) and featured images (thumbnails for gallery posts). It includes stylesheets for print and the admin Visual Editor, special styles for posts in the "Asides" and "Gallery" categories, and has an optional one-column page template that removes the sidebar.
The 2010 FreeDream child theme supports all Twenty Ten user interface language translations and is Crossbrowser compatible. ( but there is no support for rounded corners, created via CSS3 in MS IE 7/8.)
Læs resten →