This is my playground for developing and customize WordPress templates. I'm danish, that's why you will se both english and danish content about WordPress-themes at this site. Sorry for the spelling! (I know about bi-lingual plugins ;-).
Hope U like it! Feel free to comment my themes.
---
Do you need a custom web design for your WordPress Site?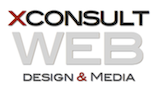 Freelance WordPress Web Design
& Website development.
---

Consider a small donation, if you like my free work!

Thank You

//Madzzoni.